Published Technical Papers:
Magazine Articles:
"Gateway to Sustainability Case Study – Hawaii Gateway Energy Center at
NELHA, Kailua-Kona, Hawaii"
by Tristan Roberts
GreenSource Magazine, July 2007 Issue
"Cold Rush"
by Michael Behar
WIRED, Issue 10.07, July 2002
"Foundation Design for the Elevated Station"
by Dennis L. Berry, P.E.
Civil Engineering—ASCE,Vol. 70, No. 12, December 2000, pp. 42-45,73
Book Publications:
"Hawaii Institute of Marine Biology, New Dry Labs Complex, Coconut Island, Hawaii"
Sustainable Design of Research Laboratories, 2010,
Kling Stubbins
"Hawaii Gateway Energy Center"
Bioclimatic Architecture, 2009,
Instituto Monsa de Ediciones
"Amundsen-Scott South Pole Station"
Extreme Architecture, 2009,
Laurence King Publishing Ltd.

"Hawaii Gateway Energy Centre"
Architecture of Change –
Sustainability and Humanity in the Built Environment,
2008, Die Gestalten Verlag GmbH & Co.
"Natural Energy Laboratory of Hawaii Authority
Hawaii Gateway Energy Center"
Architecture in Hawaii – Chronological Survey, 2008,
Mutual Publishing LLC.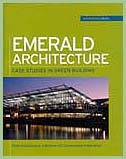 "Hawaii Gateway Energy Center at NELHA"
Emerald Architecture – Case Studies in Green Building, 2008,
McGraw-Hill Companies Inc.